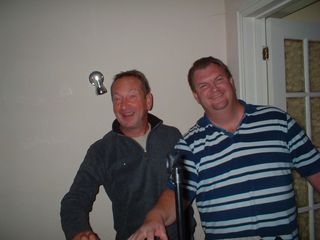 We are very pleased to say that good old Dave is back in the band and we are meeting potential bass players next week. ( Thats me on the left and Dave on the right )
We also will be looking to go into the studio to record another EP. All new songs.. Exciting times are coming for us.
All to be revealed very soon.